What is a full-service agency?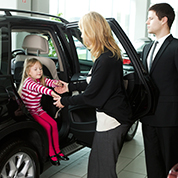 In short, a full-service domestic employment agency does it all. The agency handles all of the required steps in sourcing, screening, and securing the most qualified and compatible candidates for a client. By using well-established and proven processes, full-service domestic placement agencies ensure a smoother, more effective search.
Read on for what to expect from a reputable full-service agency:
In-person Interviews at Our Offices
A full-service agency interviews candidates in-person. MoniCare conducts a face-to-face interview with every candidate before recommending him or her to a client. A detailed in-person interview typically lasts up to 60 minutes. All interviews are held at one of our office locations by appointment only.
Database of Pre-screened Candidates
A full-service placement agency maintains a database of pre-screened candidates, continually adding and updating new information. This diverse pool of quality candidates is the single most essential factor in a successful search. At MoniCare, our extensive database has several thousand pre-screened, highly qualified candidates.
High Industry Standards
A well-established, full-service agency maintains rigorous standards that meet the criteria of clients who expect the best. By setting the bar higher, the agency attracts a higher caliber of candidates. MoniCare upholds the highest industry standards and adheres to the INA (International Nanny Association) Commitment to Professional Excellence and Recommended Practices.

Client Application
A full-service placement agency has a comprehensive Client Application to gather detailed information about the client's needs. It is best practice to provide clients with an online application for quick, convenient completion. MoniCare offers an online Client Application.
Hire Kit
A full-service agency generally provides a Hire Kit that includes advice and helpful hiring forms, such as a Candidate Interviewing Questionnaire, Domestic Worker Paid Time Off Info, Medical Authorization Form and more. MoniCare provides all clients with a comprehensive Hire Kit.

Client Consultation
A full-service agency provides a Client Consultation as a means of assessing and understanding the client's needs, provide custom-tailored recommendations, and offer expert advice on related domestic hire matters. MoniCare provides all clients with a professional consultation at no additional charge. Our Client Consultation is also available for families looking for expert advice only.
Candidate Consultation
A full-service agency not only invests time getting to know their candidates, but also consults them on how to better align their skills and experience with their job expectations. MoniCare provides prospective applicants with a Candidate Consultation. This enables candidates to make informed employment decisions, increasing their chances of success and fulfillment on the job.
Candidate Evaluation
A full-service agency evaluates every candidate on several levels. Does a candidate match all agency requirements? What kind of personality does an applicant have? Does a candidate match the client's needs and expectations? MoniCare's experienced domestic employment counselors are highly trained in evaluating and selecting candidates who precisely match not only the job requirements, but also the family's character and lifestyle.
Reference Verification
A full-service agency verifies all references to assess the candidate's prior employment history and job performance. Well-established domestic employment agency staff members are skilled in detecting phony references. MoniCare fills out a Reference Verification Form for every verified reference.
Candidate Profiles
A full-service agency usually has some type of Candidate Profile that is submitted to a client whenever a candidate is recommended. MoniCare offers a comprehensive, well-organized 3-10 page long Candidate Profile.
Individual Search
A full-service agency conducts an individual search to locate the top candidates for every client. This is by far the most time-consuming part of the job, as a large number of candidates need to be contacted, reviewed, and accurately evaluated. At MoniCare, we draft a customized job description for every client, effectively communicating key information to attract desired candidates. We email Candidate Profiles to our clients and arrange for Client-Candidate interviews. For a list of professional nannies MoniCare has previously placed, visit Meet our Nannies.
Expert Advice
A full-service domestic employment agency has experienced staff members that offer expert advice at any phase of the search and hire process. MoniCare provides quality guidance and input to ensure a well-informed hiring decision, and also assists with negotiating and finalizing details like salary and benefits.
Background Checks
A full-service agency conducts a thorough background check on hired candidates. This typically includes a Criminal Background Report, Driving History Report, and Social Security Verification. Additional, optional reports may include Sex Offender Check and National Terrorist Check. MoniCare conducts the industry's most comprehensive Background Check investigation.
Guarantee
A full-service agency offers a guarantee. The length of the guarantee depends on the position staffed. MoniCare offers a long-term guarantee for all domestic and estate staffing placements.

After-placement Support

A full-service agency offers after-placement support. After a successful placement, MoniCare offers ongoing guidance and support to clients and candidates.
Call us for a complimentary Client Consultation:

312-280-5200 708-588-1111 (Chicago, South and West Suburbs)
847-221-6200 630-315-0555 (North and Northwestern Suburbs)
We will contact you in 1 business hour
Fill out at least 80% of your application
Licensed and bonded with Illinois Department of Labor since 2003.
Proud member of the International Nanny Association (INA), adhering to the highest industry standards of professional ethics and service.
26
FOLLOW US: