After School Nanny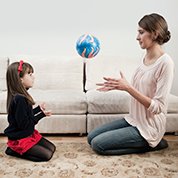 For busy families with school-age children, an after-school nanny is a convenient and flexible solution.
MoniCare after-school nannies are mature, engaging, and reliable, providing you with peace of mind. They pick up children from school, serve lunch, and supervise their homework. They also drive children to after-school activities, organize play dates, and take them to parks and playgrounds.
After-school nannies work part-time, for a minimum of 4 hours per day. Typical work hours are 2/3pm – 6/7pm. If after-school childcare is needed for 3 hours only, we recommend adding extra duties such as laundry, grocery shopping, running errands to create a 4-hour work load.
Our after-school nannies can only work consecutive shifts of 4-5 hours in the afternoon, and are not available for split shifts of a morning and an afternoon.
The hourly salary for an after-school nanny is $14.00 - $20.00, depending on experience, credentials, and job requirements.
For a list of professional nannies we have placed in your neighborhood, visit Meet Our Nannies.
Fee and Guarantee:
There is no fee to start the search, and no application fee. Our placement fee applies only upon a successful hire. Review our Fee Schedule. The fee includes a full search, extensive background check, and long-term guarantee. We commit to conducting another full search at no additional cost to you in the unlikely event that a hired candidate becomes unavailable or does not work out.
To start your search:
Review our Placement Process.
Fill out our Client Application and sign the Client Agreement. We will contact you within 4 business hours.

Call us for a complimentary Client Consultation:

312-280-5200 708-588-1111 (Chicago, South and West Suburbs)
847-221-6200 630-315-0555 (North and Northwestern Suburbs)
We will contact you in 1 business hour
Fill out at least 80% of your application
Licensed and bonded with Illinois Department of Labor since 2003.
Proud member of the International Nanny Association (INA), adhering to the highest industry standards of professional ethics and service.
26
FOLLOW US: