Client Testimonials
"We are beyond thrilled with our nanny that we found through MoniCare ...more"
"We highly recommend MoniCare Nannies services to other families ...more"
Domestic Couple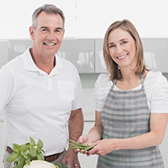 A domestic couple is a married or committed couple responsible for two or more domestic staff positions in a household, where each individual has a separate position. Some common roles include household manager, butler, chef, cook, housekeeper, and nanny. The couple often completes additional domestic staff tasks as well. This solution is ideal for busy families in need of a strong domestic staffing team.
Domestic couples are usually provided with living quarters that are separate from the main household. In most cases, the couple works the same hours.
MORE
We place domestic couples for long-term, live-in domestic staff positions. We staff full-time positions only with a minimum of 40 hours per week. The domestic couple's annual salary is $50,000-$150,000, depending on credentials, experience, and job requirements.
LESS
21
Monika Dinsmone
Founder and Executive Director

Grace Gall
Placement Director

Sarah Kelly
Placement Counselor
Candidate Director


Abigail Thunder Free
Recruiter

MEMBER OF:





PARTNER WITH:
FOLLOW US: