Placement Process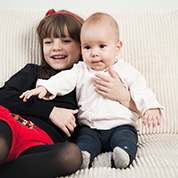 Domestic placement agency success depends on the satisfaction of our clients and candidates. We use a personal approach for every search. A quality domestic placement relies on not only matching location, work hours, and duties, but also personalities, lifestyles, and moral values. Chemistry and compatibility between a family and a domestic worker are essential to a successful placement and rewarding working relationship.
We conduct a full, individualized search for every client. Here are the steps we take:
Job Description and Search
After reviewing your Client Application and conducting your Client Consultation, we draft a precise job description to attract the right type of candidates. In addition to presenting your job possibility to a large number of the candidates who have already passed our rigorous domestic placement Candidate Screening process, we also apply our proven recruitment techniques to attract new candidates. Our search is thorough and meticulous - all viable candidates are considered.
Matching Logistics
We ensure that every candidate we recommend has the required experience and credentials, is available to work the hours needed, lives within a 30-minute drive from your home, and is able to commit to the anticipated length of employment.
Matching Character and Values
Our professional agency staff select candidates for recommendation that have the type of character that will blend in well with your family profile and dynamics. We recommend the candidates who understand and respect your family lifestyle, share similar family values, and have strong work ethics. Our character evaluation is based on Candidate Evaluation conducted on every candidate during an in-person agency interview.
Motivation
We review your job description thoroughly with each recommended candidate, determining what elements of the position attract the applicant and why. We verify that your position is a good fit for the candidate's job requirements and expectations. We also ensure that a candidate has a high level of interest and motivation. The success and length of a working relationship depends on the happiness and fulfillment of both the employer and the employee.
Top Candidates
We recommend the top selected candidates for your position by submitting you a comprehensive Candidate Profile on every candidate. The profile includes the candidate's personal information, employment history, work references, education, skills, and qualifications. We highlight every candidate's strengths and relevance to your job requirements.
Job Interviews
We coordinate and arrange all candidate interviews for you, handling all scheduling, confirmation, and communication. We recommend conducting the interviews in your home, although we can arrange alternate locations if needed. After interviews, we contact you to get your feedback on the candidates and share our insights. We also contact all interviewed candidates to get their opinion on how the interview went.
Second References Verification
Once you express the interest to hire your top candidate, we provide you with our References Verified Form. It includes the evaluations and feedback of the candidate's previous employers. We also provide you with phone numbers for each reference, so you can contact them yourself and ask questions specific to your family.
Reference Letters, Diplomas and Certificates
We provide you with all supporting documents for your top selected candidate, including reference letters, education diplomas or transcripts, continuing education or training certificates, and First Aid or CPR certificates.
Making the Job Offer
We serve as the liaison between you and the selected candidate in the job offer process. We help negotiate salary and paid time off, set the employment start date, and finalize any other important matters.

Full Candidate Info
We provide you with full contact information of your hired candidate, including home address, phone numbers, and email address. We also send you a copy of your new employee's driver's license or government-issued ID.
Background Checks
We conduct an extensive background check of your hired candidate, which includes: County Criminal Background Report, National Criminal Background Report, Driving History Report, Social Security Trace, Sex Offenders Check, and National Terrorist Check. It takes less than 4 business days to receive the report results. We provide you with copies of all reports.
Fee and Guarantee
Our agency placement fee is due in full after an offer has been verbally extended and accepted. The fee covers, a full individualized search, extensive Background Check, comprehensive Hire Kit, and our long-term guarantee. Our guarantee goes into effect on the employment start date. We commit to conducting another full search at no additional cost to you in the unlikely event that a hired candidate becomes unavailable or does not work out during the guaranteed period.
Family-Candidate Agreement
To protect both you and your employee, we recommend drafting a Family-Candidate Agreement. This helps to clearly communicate the terms of employment, as well as any specific requirements and expectations. We provide a professional ready-to-use Family-Nanny agreement form for nanny employers.
Ongoing Support
We provide ongoing, personalized support to both parties before, during, and after placement. We encourage you to call us with any questions.
For nanny employers, we also offer on-call babysitting and temporary nanny service to cover situations when your nanny is on vacation, gets sick or needs a personal day off. This is a safe solution if you need occasional immediate professional childcare service.