Client Testimonials
"We are beyond thrilled with our nanny that we found through MoniCare ...more"
"We highly recommend MoniCare Nannies services to other families ...more"
Nanny-Family Assistant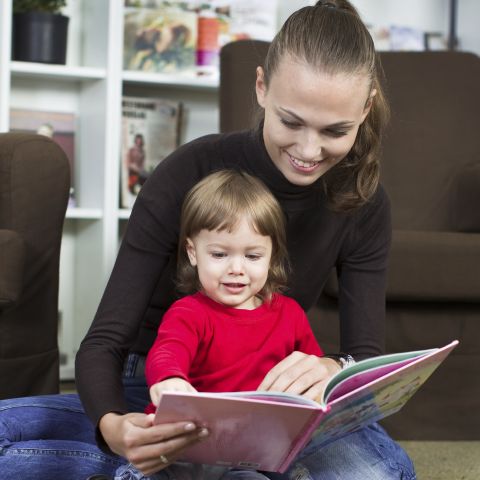 An ideal solution for busy families, a nanny-family assistant coordinates and organizes daily family activities. Much like our personal assistants, Chicago nanny-family assistants work directly as parents' helpers, completing a range of tasks. Chicago families trust MoniCare to provide experienced, professional nanny-family assistants to ensure that their household is running smoothly. Duties may include paying bills, sorting mail, running errands, overseeing maintenance work, and childcare. MoniCare nanny-family assistants are professional and educated. They generally have completed a Bachelor's degree, an Associate's degree, or several years of college. Typically, they have prior experience as an office assistant, nanny, or household manager. They are computer savvy and comfortable using modern communication technology.
We place family and personal assistants in Chicago for long-term full-time and part-time positions. The hourly salary for a nanny-family assistant is $25 - $35 per hour, depending on credentials, experience, and job requirements.
MORE
For a 5 day work week, a daily minimum of 4 consecutive work hours is required (20 hours per week).
For a 2 or 3 day work week, a daily minimum of 8 consecutive work hours is required (16-24 hours per week).
As Featured in Crain's Chicago Business:
Monika Dinsmone, founder of MoniCare Nannies and Household Staffing, says there's been a surge of interest in blended positions such as nanny/family assistant and housekeeper/family assistant over the past two years. "We work with a lot of doctors, lawyers, VPs—people who have reached a high level in their careers, and they have high standards." Full Story in Crain's >>
Our family and personal assistants in Chicago are energetic, compassionate, and have strong communication and problem-solving skills. They are organized, and work well without supervision. They are able to shift gears quickly to complete unexpected tasks throughout the day. Nanny-family assistants may travel with their employing family, if needed.
Nanny-family assistant tasks include:
Answering the residence phone
Receiving and greeting residence guests
Providing childcare
Driving children to school and activities
Driving other family members to appointments
Running errands
Grocery shopping
Household supply shopping
Purchasing and wrapping birthday and other gifts
Purchasing clothing
Completing store returns and exchanges
Organizing closets
Light housekeeping (picking up around the house)
Caring for pets and indoor plants
Coordinating family agendas
Arranging appointments and reservations
Sorting mail and answering inquiry letters
Paying household bills
Purchasing concert, theater, and sporting event tickets
Conducting research on vacation destinations
Booking plane tickets, hotels, and car rentals
Assisting in packing and unpacking for trips
Assisting with planning and executing home parties
Taking family vehicles for oil changes, service, and repairs
For a list of professional nannies we have placed in your neighborhood, visit Meet Our Nannies >>.
LESS
15
Monika Dinsmone
Founder and Executive Director

Grace Gall
Placement Director

Sarah Kelly
Placement Counselor
Candidate Director


Abigail Thunder Free
Recruiter

MEMBER OF:





PARTNER WITH:
FOLLOW US: