Where to start?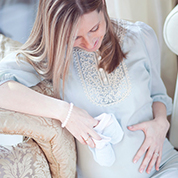 We understand the challenges you are facing. Finding the right nanny, housekeeper or other domestic help is a time-consuming, often uncertain process, requiring time, resources, and expertise. Since 2003, we have successfully completed over 1000 long-term placements. We have the experience and insight to help you.
1. Application: Fill out our online Client Application. We will review it and contact you in less than 4 business hours for a detailed discussion about your family needs.
2. Consultation: We provide a professional consultation to all our clients. A licensed placement counselor will analyze your situation, help define your family's needs, provide insights on the current domestic market, and answer any of your questions. The client consultation is complimentary for MoniCare clients and is available for purchase for families seeking expert advice only.
3. Agreement: Our Client Agreement includes the terms and conditions of our agency. We ask all of our clients to read and sign before we start the search.
4. Hire Kit: As a MoniCare client, you will receive our courtesy Hire Kit. It includes professional advice, practical information as well as all ready-to-use hire forms. The Hire Kit is also available for purchase by families who just need information without search and placement services.