Estate Staffing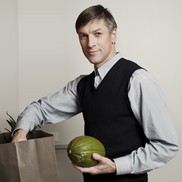 MoniCare is a premier Estate Staffing Agency based in Chicago. Since 2003, we have been placing exceptional estate personnel with clients in the entire United States.
MoniCare participates in a number of Estate Staffing industry events throughout the USA to recruit the finest candidates for come-and-go and live-in positions. MoniCare selects estate professionals who are flexible and adaptable, and have extensive experience in living and working in diverse environments. Our candidates travel for client interviews to all the states and are willing to relocate upon hire.
Estate positions filled by MoniCare:
Private Chef
Personal Assistant
Executive Housekeeper
Laundress
Household Manager
Butler
Estate Manager
Chauffeur
Domestic Couple
Companion for Seniors
Fee and Guarantee:
Review our Fee Schedule. The fee includes a full search, extensive background check, and long-term guarantee. We commit to conducting another full search at no additional cost to you in the unlikely event that a hired candidate becomes unavailable or does not work out.
To start your search:
Review our Placement Process.
Fill out our Client Application and sign the Client Agreement. We will contact you within 4 business hours.
Call us for a complimentary Client Consultation:

312-280-5200 708-588-1111 (Chicago, South and West Suburbs)
847-221-6200 630-315-0555 (North and Northwestern Suburbs)
We will contact you in 1 business hour
Fill out at least 80% of your application
Licensed and bonded with Illinois Department of Labor since 2003.
Proud member of the International Nanny Association (INA), adhering to the highest industry standards of professional ethics and service.
32
FOLLOW US: