Client Testimonials
"We are beyond thrilled with our nanny that we found through MoniCare ...more"
"We highly recommend MoniCare Nannies services to other families ...more"
Private Housekeeper Who Cooks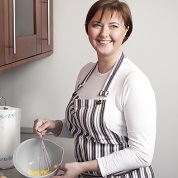 Special
$ Discount on some Housekeeper Positions!
If you want a housekeeper, but also want wonderful home-cooked meals every night, then a Housekeeper-Cook may be the position you need. These candidates not only keep your home in tip-top shape, but also keep you in shape with delicious and nutritious meals.
As a housekeeper, our candidate will be responsible for all housekeeping duties, including deep cleaning of all rooms, laundry, organizing closets, and caring for fine furniture and antiques. As a cook, our candidates will generally do all the grocery shopping, as well as make meals for your family. Depending on your situation, the Housekeeper-Cook may be responsible for breakfast, lunch, dinner, and even snacks in between! At MoniCare, we have wonderful candidates who are passionate about cooking for others and truly enjoy being in the kitchen.
MORE
Each Housekeeper-Cook position is tailored to the family's needs and can include any combination of housekeeping and cooking duties.
We place Housekeeper-Cooks for long-term full-time and part-time positions. The hourly salary for a Housekeeper-Cook is $30 - $45 per hour, depending on experience, culinary credentials, qualifications, job duties, and number of work hours.
Fee and Guarantee:
Review our Fee Schedule. The fee includes a full search, extensive background check, and long-term guarantee. We commit to conducting another full search at no additional cost to you in the unlikely event that a hired candidate becomes unavailable or does not work out.
To start your search:
Review our Placement Process.
Fill out our Client Application and sign the Client Agreement. We will contact you within 4 business hours.
LESS
21
Monika Dinsmone
Founder and Executive Director

Grace Gall
Placement Director

Sarah Kelly
Placement Counselor
Candidate Director


Abigail Thunder Free
Recruiter

MEMBER OF:





PARTNER WITH:
FOLLOW US: