A Cook for 1 to 5 Days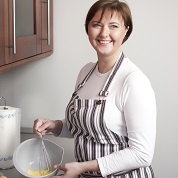 Apply »
April Special
$100 Discount on all Housekeeper Positions!
Longing for home-made meals, tired of eating out, want to find grocery shopping done and meals served when you get back home from work?
A cook is an affordable option of $15-$25/hour for a busy professional or family. Chefs charge $25-$80/hour and is an option for a more formal household. Our cooks have great skills and knowledge of various types of cuisine. Typically these candidates have worked in dual roles as a housekeeper-cook for families or simply worked to plan weekly meals, grocery shop and do full cooking for a household and clean-up. When interviewing our cook candidates, you would discuss your meal preferences, food allergies, grocery shopping list, menu, etc. Our cooks are able to fully plan weekly meals or follow recipes provided from the family.
Scenario: 1-3 days per week
A great setting for a single professional or a couple looking for someone to either prepare a few meals per week or to do full meal planning for the week. With this option, the cook is able to prepare meals for the entire week and can package and prepare reheating instructions for the family.
Scenario: 3-5 days per week
Recommended for a family with kids where you would need larger meals and variety to appeal to your children.
Call us for a complimentary Client Consultation:

312-280-5200 708-588-1111 (Chicago, South and West Suburbs)
847-221-6200 630-315-0555 (North and Northwestern Suburbs)
We will contact you in 1 business hour
Fill out at least 80% of your application
Licensed and bonded with Illinois Department of Labor since 2003.
Proud member of the International Nanny Association (INA), adhering to the highest industry standards of professional ethics and service.
32
FOLLOW US: