How to Find a Nanny in Chicago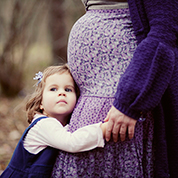 Choosing the right nanny is one of the biggest decisions a parent will make. A professional nanny is a tremendous help during the early stages of your children's development. At MoniCare, we thoroughly and expertly screen nannies to find the best possible matches for their busy families.
To help guide you down the path to finding and hiring the perfect nanny, we have compiled a list of five essential areas to consider, and the main questions to ask.
1. Experience and Background
Consider: How many years of childcare experience does the candidate have? What type of childcare positions has she held in the past? Has she completed any education or training that makes her a better candidate?
Simplify your search by defining your expectations for experience, background, and education.
2. Childcare Philosophy
Consider: What is the candidate's childcare philosophy? How does she handle disciplining children and giving positive reinforcement?
Ensure that your nanny will care for your children in a manner that respects your own childcare philosophies.
3. Character and Values
Consider: Does the candidate's character match your family's profile? Does she respect your family's lifestyle? Do you share similar life values?
Character compatibility can make or break a placement. The right matching of lifestyles, values, and mutual respect is fundamental for a rewarding, long-term working relationship.
4. Nutrition and Health
Consider: What are your expectations for meal preparation and nutrition? Does the candidate need to be aware of any food allergies? What level of physical and outdoor activity is expected? Can she provide sufficient care for any special needs your children may have? How would she handle an emergency medical situation?
Nutrition, health, and physical activity are important for every family. By clearly communicating your expectations, you will ensure that your nanny shares your vision for a healthy and active lifestyle.
5. Position
Consider: How many hours of help do you need each week? How much vacation time can you offer your nanny? In addition to childcare, what duties do you need her to complete?
Making a list of requirements will help you clearly communicate your needs. Childcare should always be a nanny's top priority, although they will also perform childcare-related tasks, such as doing the children's laundry and organizing their play area. Nannies may also perform additional household tasks tailored to the family's individual needs.
At MoniCare, we rigorously screen all candidates and conduct in-person interviews for Chicago area nannies, allowing our clients to meet with high quality candidates and select the best nanny for their family.
Also read:
Managing Your Own Nanny Search >>