CPR, First Aid and Health Test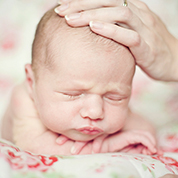 At MoniCare, the safety and well-being of our client's children is always our top priority. We require that our candidates meet rigorous safety standards, providing our families with peace of mind.
CPR Certificate
MoniCare requires childcare providers to have a CPR or First Aid certificate. For candidates who need to renew or obtain their CPR or First Aid certificate, we can provide class location information.
CPR and First Aid is a hands-on class offered by the American Heart Association. During the 4 to 7 hour class, students learn how to handle life-threatening emergencies, such as a child who is choking or having trouble breathing. The American Heart Association CPR or First Aid Certificate is valid for 2 years.
Health Test
The Illinois Department of Labor requires that all domestic employees receive an annual physical examination to safeguard the health of employers and their families. The examination is conducted by a family physician and is valid for 12 months. MoniCare provides the Domestic Physical Form to all clients and candidates.