FAQ - Household Employee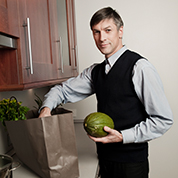 How long is the household employee search process?
The search can take anywhere from 2 weeks to 3 months, depending on the position requirements, salary, and number of available candidates.
How do I interview a candidate who lives in another state?
We recommend conducting a phone or Skype interview first. If the interview goes well, we can fly in the candidate for an in-person interview. The cost of the flight is covered by the client.
What is your fee for placing a household employee?
Visit our Fee page.
What are the standard household employee benefits?
Generally, full-time and part-time domestic workers receive 2 weeks of vacation after one year of employment, unless an employer offers it sooner. Domestic workers are typically paid for 6-12 national holidays and receive 1-3 sick days per year. Additional benefits may include health insurance and a 401K plan.