FAQ - Household Employee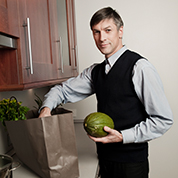 How long is the household employee search process?
The search can take anywhere from 2 weeks to 3 months, depending on the position requirements, salary, and number of available candidates.
How do I interview a candidate who lives in another state?
We recommend conducting a phone or Skype interview first. If the interview goes well, we can fly in the candidate for an in-person interview. The cost of the flight is covered by the client.
What is your fee for placing a household employee?
Visit our Fee page.
What are the standard household employee benefits?
Generally, full-time and part-time domestic workers receive 2 weeks of vacation after one year of employment, unless an employer offers it sooner. Domestic workers are typically paid for 6-12 national holidays and receive 1-3 sick days per year. Additional benefits may include health insurance and a 401K plan.

Call us for a complimentary Client Consultation:

312-280-5200 708-588-1111 (Chicago and Southwest Suburbs)
847-221-6200 630-315-0555 (Northshore and Western Suburbs)
We will contact you the same business day
Complete 80% of the application or more
Successfully in business since 2003.
Licensed and bonded with Illinois Department of Labor.
Proud member of the International Nanny Association (INA), adhering to the highest industry standards of professional ethics and service.
11
FOLLOW US: