Babysitting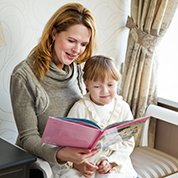 Need a fill-in babysitter while your nanny is on vacation? Planning a night out without children? Looking for coverage on a school holiday or snow day? Our fully screened on-call babysitters are ready to provide short-term childcare solutions.
On-Call Babysitting Service:
On-Call Residential Nannies and Hotel Babysitters are professional, trustworthy, and reliable childcare providers. Most of our short-term nannies are selected from our pool of long-term nannies who have previously worked for our clients and earned excellent reviews. Many of these providers enjoy working on on-call assignments to supplement their current long-term nanny positions or fill in while interviewing for a new position.
All short-term childcare providers undergo an in-depth screening. They are interviewed in-person at the agency office. They have also met all 24 agency requirements and therefore, have successfully passed MoniCare Candidate Evaluation.
Our On-Call Residential Nannies and Hotel Babysitters are available 7 days and 24 hours per week on a full-time or part-time basis.
Booking Fees:
| | |
| --- | --- |
| On-Call Nanny: | $40 per day (4-hour minimum) |
| Hotel Babysitter: | $40 per day (4-hour minimum) |
| Overnight Babysitter: | $50 per shift (residential and hotel) |
| 24-hour Babysitter: | $50 per shift (residential and hotel) |
For a full list of pricing visit: Fees Page
Cancellation Policy:
Once an On-Call Residential Nanny or Hotel Babysitter has been booked, a non-refundable agency booking fee is applicable. Cancellations for babysitting jobs must be made within 36 hours and by 2pm on Friday for a Saturday, Sunday, or Monday assignment. Otherwise, you will be charged for 4 hours of service, payable to the assigned on-call babysitter. All cancellations must be made through the agency only.
Call us for a complimentary Client Consultation:

312-280-5200 708-588-1111 (Chicago, South and West Suburbs)
847-221-6200 630-315-0555 (North and Northwestern Suburbs)
We will contact you in 1 business hour
Fill out at least 80% of your application
Licensed and bonded with Illinois Department of Labor since 2003.
Proud member of the International Nanny Association (INA), adhering to the highest industry standards of professional ethics and service.
22
FOLLOW US: