Private Chefs in Philadelphia, Tennessee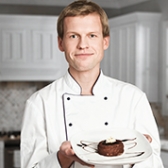 Enjoy fresh, nutritious home-cooked meals prepared by a private chef. Our private chefs in Philadelphia, Tennessee have formal education in the culinary arts and experience preparing cuisine for fine restaurants and formal households. Our household chefs prepare a variety of simple, delicious everyday dishes.
MoniCare chefs prepare foods to suit each family's taste. Our candidates are experienced with a variety of cuisines, including Italian, French, Thai, Japanese, Chinese, Mexican. They can prepare foods according to your dietary requirements, such as vegetarian, vegan, kosher, macrobiotic, gluten-free, low-fat, low-sodium, diabetic, and for sports nutrition.
Our private chefs will prepare lunch and dinner for your family, or dinner only. They can also prepare extra meals and snacks, as well as food for parties and entertaining.
A private chef's duties go well beyond menu planning and cooking. They do grocery shopping and select the appropriate wine pairings. They also stock pantries and keep the kitchen clean and well organized.
We place private chefs in Philadelphia, Tennessee for long-term come-and-go and live-in positions, both full-time and part-time (minimum of 8 hours per week). A chef's hourly wage ranges from $25 - $80/hour depending on expertise, experience, and position requirements.
Estate positions filled by MoniCare:
Private Chef
Personal Assistant
Executive Housekeeper
Laundress
Household Manager
Butler
Estate Manager
Chauffeur
Domestic Couple
Companion for Seniors
Call us for a complimentary Client Consultation:

312-280-5200 708-588-1111 (Chicago and Southwest Suburbs)
847-221-6200 630-315-0555 (Northshore and Western Suburbs)
We will contact you the same business day
Complete 80% of the application or more
Successfully in business since 2003.
Licensed and bonded with Illinois Department of Labor.
Proud member of the International Nanny Association (INA), adhering to the highest industry standards of professional ethics and service.
21
Monika Dinsmone
Founder of MoniCare Nannies and Household Staffing, Inc.

Grace Gall
Placement Director

MEMBER OF:





PARTNER WITH:
FOLLOW US: