Personal Assistants in Philadelphia, Tennessee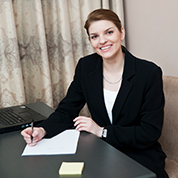 MoniCare is a trusted full-service agency that places personal assistants in the Philadelphia, Tennessee area. We work with Philadelphia personal assistants who have excellent references and experience working with private families or at fast paste corporate offices.
A professional personal assistants is an invaluable asset for a busy family that has demanding careers, an active social calendar, and multiple children. An assistant can manage any and all daily tasks, from running errands and maintaining vehicles to scheduling appointments and driving the children to activities.
We place qualified, fully screened Philadelphia personal assistants with families who are seeking a dedicated and reliable professional to manage household tasks as well as personal and family responsibilities.
Estate positions filled by MoniCare:
Private Chef
Personal Assistant
Executive Housekeeper
Laundress
Household Manager
Butler
Estate Manager
Chauffeur
Domestic Couple
Companion for Seniors
Call us for a complimentary Client Consultation:

312-280-5200 708-588-1111 (Chicago and Southwest Suburbs)
847-221-6200 630-315-0555 (Northshore and Western Suburbs)
We will contact you the same business day
Complete 80% of the application or more
Successfully in business since 2003.
Licensed and bonded with Illinois Department of Labor.
Proud member of the International Nanny Association (INA), adhering to the highest industry standards of professional ethics and service.
21
Monika Dinsmone
Founder of MoniCare Nannies and Household Staffing, Inc.

Grace Gall
Placement Director

MEMBER OF:





PARTNER WITH:
FOLLOW US: