Nannies We Placed in
Chicago, IL 60614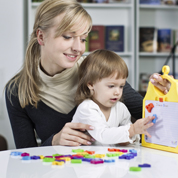 MoniCare is a trusted Chicago nanny placement agency. Since 2003, we have been sourcing and screening experienced and reliable nannies in Chicago for both full-time and part-time positions. Our recruiters conduct a face-to-face interview with every candidate before recommending him or her to a client. We only work with handpicked childcare professionals who have extensive experience, proven credentials, and a genuine compassion for children.
We are continually adding to our pool of Chicago nannies, enabling us to provide immediate assistance to families in need of childcare. Our thorough screening process ensures your peace of mind and saves you countless hours of searching. We only work with nannies who are able to commit to long-term assignments. We guide our clients every step of the way, from the initial contact through contract negotiations.
The Chicago nannies listed below have passed our rigorous screening process and have been successfully hired by MoniCare clients. Click on the link to read a full summary of their experience, education, skills, and duties.
Weekend Nanny ID: 21029
Successfully placed in Chicago, IL 60614
Work Experience
3 years of weekend nanny experience
Experienced with
3 to 12 month old newborns, 1 to 3 year old toddlers, 3 to 5 year old toddlers, 5 to 8 year old children
Specific Work Experience
Experience with twins, Mother's helper experience, Housekeeping experience
Ethical values
Reliable, Patient
Profession Related Personality Traits
Kind, Friendly
Character Strengths
Has positive attitude, Has a sense of humor
Intellectual Strengths
Energetic, Active
Cooperation, Decision Making
Able to follow directions, Able to accept constructive criticism
Diligence
Attentive, Punctual
Credentials
Has housekeeping skills, Has household management skills, Bilingual
FULL PROFILE
BACK
12
Monika Dinsmone
Founder and Executive Director

Grace Gall
Placement Director

Sarah Kelly
Placement Counselor

Abigail Thunder Free
Recruiter

MEMBER OF:





PARTNER WITH:
FOLLOW US: