Household Managers in Philadelphia, Tennessee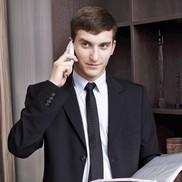 Household managers coordinate the smooth operation of your household, anticipating and managing daily family challenges. Hiring a household manager with MoniCare is a convenient solution for businessmen, busy professionals or families with school-age children.
MoniCare professional household managers are experienced in household duties, administrative tasks, and home maintenance. Our candidates' work background includes hotel or restaurant management, office administration, personal assistant jobs, and childcare positions.
MoniCare household managers are well organized, detailed-oriented, and able to multi-task. They are tech-savvy, resourceful, and have strong management and communication skills.
Household manager duties include:
Answering residence phone
Greeting guests
Driving children and other family members
Running errands
Organizing closets
Supervising home repairs and maintenance services
We place household managers in Philadelphia, Tennessee for long-term come-and-go and live-in positions, full-time and part-time. The household manager's hourly salary is $15.00 - $30.00, depending on credentials, years of experience, and position requirements.
Estate positions filled by MoniCare:
Private Chef
Personal Assistant
Executive Housekeeper
Laundress
Household Manager
Butler
Estate Manager
Chauffeur
Domestic Couple
Companion for Seniors
Call us for a complimentary Client Consultation:

312-280-5200 708-588-1111 (Chicago and Southwest Suburbs)
847-221-6200 630-315-0555 (Northshore and Western Suburbs)
We will contact you the same business day
Complete 80% of the application or more
Successfully in business since 2003.
Licensed and bonded with Illinois Department of Labor.
Proud member of the International Nanny Association (INA), adhering to the highest industry standards of professional ethics and service.
21
Monika Dinsmone
Founder of MoniCare Nannies and Household Staffing, Inc.

Grace Gall
Placement Director

MEMBER OF:





PARTNER WITH:
FOLLOW US: