Rebecca Miller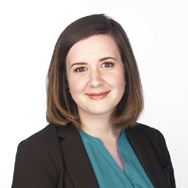 Rebecca Miller is a Placement Counsellor at MoniCare. Rebecca is in charge of placing domestic staff and matching their needs and expectations with those of our MoniCare clients. Rebecca enjoys meeting and talking with new candidates and clients every day. She enjoys the personal and professional connections she makes and the pace and diversity of the workplace, with no day being the same.
Rebecca previously worked as a HR assistant for the global manufacturer CertainTeed. During this time, Rebecca enjoyed working with the local community, helping them to secure long-term employment. She also spent a summer working as an intern for her local children's library. Here she organized weekly summer reading sessions, book clubs and story times.
Rebecca received her Bachelor's degree in English from the University of North Carolina, Chapel Hill in 2015. Throughout college Rebecca worked as a nanny. She understands the importance and professionalism of this profession. She also received her Associate's Degree from Piedmont Community College and was a member of the Astronomy and Spanish club.
Rebecca enjoys reading, cooking and travelling. Originally from Ireland, she tries to make it back at least once a year. She loves music and plays, and tries to attend several live performances throughout the year.
From Rebecca: 14 Interesting Personal Facts about Me
1. When I was little I dreamed of being: A teacher
2. The bravest thing I ever did: Move to America from Ireland
3. I am scared of: Mice
4. I love to: Create new things
5. I hate: When words are abbreviated or shortened
6. Most important thing in life: Family
7. My dearest wish: Both my family and I live a safe, healthy and happy life
8. Perfect day: Spending the day at my grandmother's kitchen in Ireland
9. My life-to-do-list includes: Travel all around the world and learn Spanish
10. Unique facts about you: I can speak Gaelic and play the ukulele
11. Places I have lived: A lot! Philadelphia, Orlando, New Orleans, Monaghan (Ireland), Dungannon (Northern Ireland), Chapel Hill, Bloomington and now Chicago!
12. Indulgence: Dark raspberry chocolate
13. Motto: "Live each day as if it was your last", Steve Jobs
14. Inspiration: Music and family
Call us for a complimentary Client Consultation:

312-280-5200 708-588-1111 (Chicago, South and West Suburbs)
847-221-6200 630-315-0555 (North and Northwestern Suburbs)
We will contact you in 1 business hour
Fill out at least 80% of your application
Licensed and bonded with Illinois Department of Labor since 2003.
Proud member of the International Nanny Association (INA), adhering to the highest industry standards of professional ethics and service.
28
FOLLOW US: